Many people think there is no major difference between Los Angeles commercial plumber and residential plumber, and a residential plumber can cater the commercial plumbing needs, but it is not true. A handyman cannot replace commercial plumber.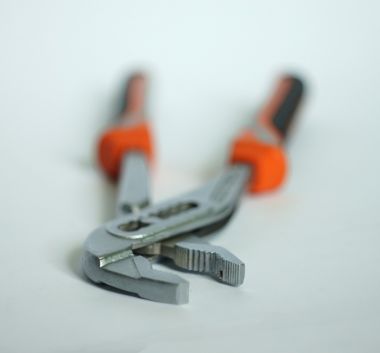 If you are wondering about what does a commercial plumber can do, then this post will help you get a deep insight into services a commercial plumber provides.
All the activities of a commercial plumber can be primarily divided into three categories: installation, maintenance, and repair.
Installation
Commercial plumbers install plumbing system used for gas, air, water distribution and disposal in restaurants, bars, hotels, resorts, business offices, malls, shopping centers, gas stations, public buildings, health clinics, hospitals, assisted the living, nursing homes and other commercial buildings.
Here is the list of common tasks a commercial plumber performs in new construction:
• Analyze air, gas and water distribution systems schematics in order to place pipes according to design. A commercial plumber can also re-adjust the details wherever necessary.
• Prepare, measure, and adjust the necessary pipes before placing them, using specialized power tools, and inspecting and test pipes for possible leaks and malfunctioning parts.
• Placing pipe connections, draining systems, pipes inside walls and under floors, and other plumbing materials according to plan, creating openings where necessary, and hanging steel supports from ceiling joists to hold pipes in place.
• After the successful installation of plumbing systems and accessories, commercial plumbers ensuring that there are no leaks, and all pipes, plumbing systems and accessories are properly sealed and connected.
• Apart from installing a plumbing system, a commercial plumber also install, repair, and troubleshoot air conditioning equipment, steam and hot water heating systems, and other industrial appliances.
Maintenance
Maintenance is also an equally important part of the plumber's job as installation. A commercial plumber contractor provides maintenance services for commercial buildings. Commercial plumber inspects and fixes drains, air conditioning equipment, water heating systems, plumbing systems, accessories, and other plumbing fixtures. The need for maintenance of the plumbing system in commercial buildings is more than residential buildings. Because commercial properties plumbing sees more excessive use on a regular basis which increases the potential of plumbing problems. Commercial spaces should also have routine plumbing maintenance performed, and if required, maintenance should occur more frequently.
Most commercial facilities have in-house maintenance teams to check on daily problems and oversee the general plumbing health of the building. In such cases, a visit from professional Los Angeles plumbers twice a year will be sufficient. However, for commercial buildings that do not have an in-house team for inspecting and checking plumbing fixtures, owners should consider calling professional plumbers every three months to avoid major water damage and severe plumbing problems.
Repair
Commercial plumbing systems and fixtures are made of the heavy-duty industrial grade materials to see off excessive usage on a regular basis. But still, issues like clog drains, pipe leakages, leaking faucets, and other plumbing fixtures are practically impossible to avoid. Professional commercial plumbing companies provide a vast range of commercial plumbing repair services. No matter what type of issues you are facing with your commercial plumbing system, professional Los Angeles commercial plumber will have a solution for all your plumbing needs.
A commercial plumber repairs water supply lines, waste disposal systems, plumbing system, air conditioning equipment, water heaters, and related appliances and fixtures to keep the plumbing system flowing smoothly. If your plumbing fixture is beyond repair, a commercial plumber can also replace the damaged plumbing fixture with a new one. Professional commercial plumbers are trained to fix, repair and replace the plumbing systems. And usually, most of the professional commercial plumbers provide the repair services 24/7. Because they understand plumbing emergencies do not wait for the appointment and emergency in a commercial facility can easily lead to loss of thousands of dollars within no time.
So this was a brief about what does a professional commercial plumber can do for you, and what professional Los Angeles commercial plumber has to offer you. Hope this guide has cleared basics about the role of a commercial plumber.