Tending to a garden is more than just watering the plants and turning the soil. Even watering the plants requires precision and consideration to keep your garden thriving in all seasons. So, it makes sense to invest in quality gardening tools including plant watering devices.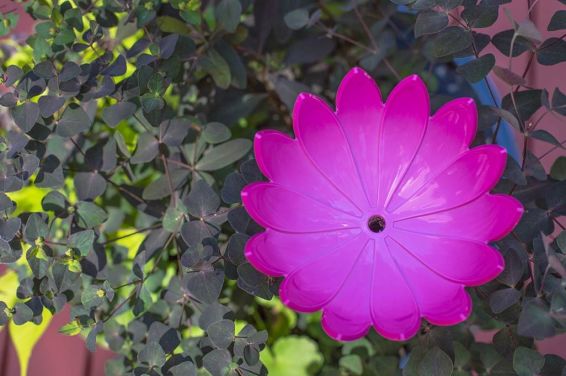 Here are some ideas for plant watering devices for your garden.
The Watering Can
All gardeners need a watering can. But if you are a natural gardener, you would likely want to steer clear of cheap plastic cans that can leave toxins in the water after a period of time. Buy a metal can and fill it with water only when it is time to use it. It is not a good idea to store the water inside the can leftover from when you last used it. Choose from galvanized steel, brass, copper, and stainless steel.
Choose a design that is easy to hold and use. You can even buy watering cans with detachable attachments to water plants in the back row of the garden or ones that are hard to reach.
The spout must be able to pour the water well. A can that pours large quantities of water is not ideal to use. Some cans come with two handles for the comfort of the user.
You can buy watering cans in various shapes and designs. Choose from vibrant colors such as red or yellow that can even double up as bright accessories if you hang them by the garden. For indoor use, you can buy small and elegant cans that you can also show off as an accent.
If your child is showing an inclination for gardening, it is better to buy a small and lightweight watering can exclusively for them. It will be easier on their arms and back. It will also encourage them to pursue this wonderful hobby with more interest.
The Deep Root Watering Tool
The deep root watering tool is one of the most essential plant watering devices. Deep watering is a system that helps the water to reach the roots without any wastage. These devices consist of a metal tube that you can insert near the roots of a plant. You can then water the plants manually through these tubes or connect them to a hose. You can operate the hose using a connector, which will commence water supply when turned on and then you can stop the supply when done.
These devices help the water reach at least 6-12 inches below the soil. The roots grow stronger and thicker with adequate water supply. The leaves grow to be lush and healthy. The flowers and the fruits of a healthy plant will also be of good quality.
If you want to buy deep root watering devices for a small garden or indoor plants then invest in a manual system that you can use easily. Buy metal tubes in different lengths as per your plant sizes.
With deep watering devices, you need to water less often. Your plants will also need less water after a while as they will receive hydration more efficiently.
You can also buy a deep root irrigator in appealing designs. Look for tools with flower-shaped basins in vibrant colors to augment the beauty of your garden.
The Hose
If you have a big garden or even lush plants in your backyard then you may want to invest in a hose. Look for a hose made with rubber for durability.  You can also opt for a combination of rubber and vinyl. The fittings or end pieces that attach to the nozzles must be in brass if you want a durable material.
Ensure that the length is comfortable for you to move around when using the hose. For a backyard garden, a range of 25-50 feet should be sufficient. Choose a hose that doesn't kink when bent.
To Summarize
For small gardens, a watering and a deep root waterer must be sufficient. If you plan to use the hose, it is better to use it sparingly and mostly for the grass. A deep root waterer can work well for gardens of all sizes.