Mold is one of those things that is, microscopically, everywhere. At a molecular level it isn't going to one hundred percent go anywhere. But mold remediation services can minimize its presence in your spaces. Frequent cleaning can eliminate bacteria and help prevent mold growth in your space, but if you are confronted with a stronger mold presence, you should definitely contact a professional for help. They'll be able to guide you and provide you with the process you need to get back to a clean home or office.
Containment
Finding a large mold presence means you should immediately look around other areas that may have growth. Mold is most likely to grow in warm and damp places, so it's a good idea to check areas in home that may be good candidates for a growing environment. True containment is very difficult to achieve in a building because mold particles can float along through airflow systems or be tracked in by you or your pets. Catching a growing mold colony early is essential to the mold remediation process.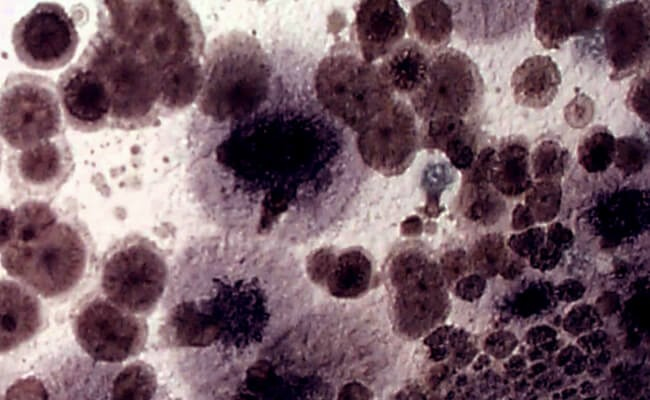 Air Filtration
Your mold remediation technician will be equipped with the best tools for this. They have industrial-grade HEPA vacuums for use in any kind of space. These vacuums will remove any allergens or bacteria produced by the mold growth, as well as the mold itself. They're often called "air-scrubbers" because they will literally pull in harmful microscopic particles and remove them from your airflow system. These treatments will also help eliminate any allergens, bacteria, and odors in the air system.
If you find yourself having to wait for a technician for some reason, steps you can take yourself are to change your furnace/HVAC filters and turn off any fans or airflow systems. Lowering the heat and airflow can inhibit the spread of a mold colony. Unfortunately, this isn't a feasible option for many people in the winter or when you have shared walls in apartments or other multi-family dwellings. Mold remediation can unfortunately be disruptive to your home, but it is very important to catch it quickly because mold can grow quickly if it is left unchecked. Work with your contractors and neighbors to address it as soon as possible.
Removal and Cleanup
Once the full scope of the problem has been assessed and the spread has been contained as much as possible, the mold remediation process can be completed by removing all mold presence with anti-fungal and anti-microbial treatments. Mold remediation can often necessitate the removal of infested drywall, flooring, or insulation in order to ensure the mold won't survive and re-establish itself.
Consult your technician after the assessment for a full list of options, but ask about heat treatments as well. They're chemical-free and can help in a number of ways. Mold typically grows in damp areas, so an important part of complete mold remediation should be to dry the area out. Heat treatments get into places that are otherwise inaccessible, such as cracks and gaps in floors and baseboards. If the mold has not necessitated removal and replacement of the affected materials, a heat treatment can help reduce damage. Heat treatments are also very effective at killing insects and bacteria that aren't on the surface of affected materials.
Professional cleaning of any materials in the room with the mold colony is recommended as well. Mold particles are microscopic and may be present on curtains, furniture, clothing, and other soft, warm materials. Floorboards, baseboards, airflow covers, bookshelves, and carpets may also be in need of cleaning. Your mold remediation technician will be able to recommend likely at-risk spots.
Every Environment is Unique
Every space is unique, which allows for differing mold growth conditions. For example, even in similar buildings, the difference of a particular airflow vent turning left instead of right can create a more humid room, possibly allowing for more mold growth. Mold can be especially invasive in multi-family dwellings or apartments where walls and flooring might be shared throughout, creating the need for a more disruptive removal process. There is no substitute for the on-site investigation from a trained mold remediation technician to assess your problem. They will be best able to recommend the most suitable treatment for your space, both to clean up the current mold colonies and to prevent damage to your home in the future.