If you want to find good gifts for gardeners, it is important to remember their interest areas, requirements, and the desire for more gardening knowledge.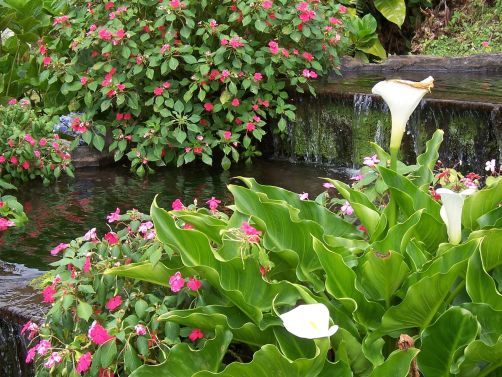 Gardening Books and Resources
Do you have a friend who often expresses the desire to grow fruits trees in his backyard? Do you have a relative who has told you often that she would like to take up gardening one day? If yes then you know what to get them for the next holiday season or birthday.
You can buy books as per their interests. You can look for educational video tutorials on gardening. You can even create a scrapbook for young budding gardeners in your family with pictures and articles on gardening collected in a single place for inspiration.
Tools
Does a gardener in your family often moans about how her plants and the soil are always dry despite her diligence about watering her garden? Then the perfect gift for her would be a smart watering system that can provide perfect hydration for plants and soil. You can buy her a set or two of gardening stakes that double up as watering tools. Such stakes look good but they are also functional.
The gardener who constantly bemoans about broken pruners and shears needs a good quality set of gardening tools. Is a friend planting a rose garden soon? You know what to get her – sturdy long gloves with synthetic suede as the lining material to protect her hands from cuts.
Decorative Accents
Decorative garden accessories are good gifts for gardeners for all occasions. You can buy just about anything that goes with their design sensibilities or the garden's profile. Is your friend installing a new gazebo in her garden? Perfect. The next time you need to buy a gift for her, you can get her wind chimes or lanterns for her new garden addition.
Has a friend shared with you her desire to create a seating area in her garden so that she could enjoy the view more? You can shop for cool wicker furniture or perhaps two whimsical chairs as a gift for her.
For someone who likes water elements in gardens, fountains are a great gift idea for them. For someone who doesn't have time to decorate her garden is likely to appreciate your gift of wind spinners, gnome figurines, or glow stones.
Gift Certificates
Sponsor a gardening class for a friend who is keen on learning more about planting summer flowers. Seed and plant subscriptions are available these days, which you can use for gifting purposes. If a friend or relative is keen on attending a gardening-related event, you can sponsor it as a gift.
You can also buy gift certificates to gardening stores and help your friend buy anything that she desires. It can be the ideal gift for someone who wishes to experiment with gardening but is not sure where or how to begin. With a gift certificate, she can buy gardening items with greater abandon.
Plants and Planters
For someone who is planning to grow a vegetable garden, various vegetable seed packets can serve as the ideal gift. A friend who wishes she could use fresh basil everyday in her meals like she used to growing up, a planter full of basil plants is so right. You can grow various herbs in small glass bottles and pack them neatly in a wooden box for your mom who loves fresh ingredients.
Colorful metal planters are ideal for a friend who loves bright shades and was planning to add more color to her rooftop garden. If someone doesn't have much space for a garden in his home but wishes for one then he will likely to be happy with your gift of a planter rack or small wall planters. Get a massive terracotta planter for someone with a huge garden and a fondness for all things natural. For gardeners who are DIY enthusiasts, you can paint wooden crates or ceramic pots to give them as gifts.
All you need to do is pay a little attention to read the mind of gardeners in your life to find perfect gifts for them.