The furniture of a house is an important part of the aura of the place. The choice of it can enhance the beauty of the place or bring it down by manifolds. If you are not all that familiar with what kind of furniture to use that will suit the place, the best bet is to go rustic, for that can never go wrong. The living space brightens up instantly with the warmth and hospitality that can put anyone at ease.
Rustic sofa tables are also known as entry or console tables and are perfect for multiple uses ranging from patio furniture to an extra storage spot. They are available in different varieties and patterns to pick from. Here is why going with the rustic sofa table is the way to go!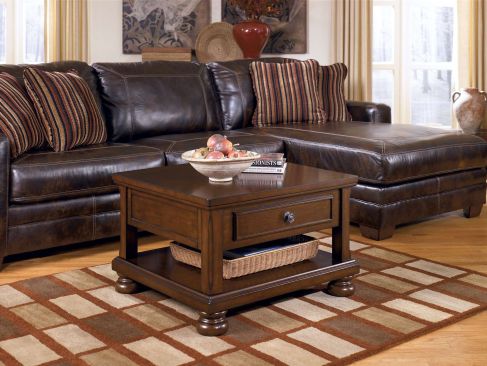 Suits All Kinds of Places
Whether the place is big or small, decorated to be posh or simple, a rustic sofa table will never look out of the place. It will not only blend in beautifully but also bring out the true effects of the actual aura of the place. You do not have to think twice about how it will look in the backdrop of your place.
Available in Different Patterns
Right from being an extra shelf to the place where you can relax in solitude with a cup of coffee, sofa rustic tables come in numerous designs, leaving the customer to pick and choose according to the individual needs and requirements. Plus, the designs and patterns are simply endless. The materials can also be chosen according to your likes.
Unmatched Elegance
There is something irresistibly attractive about rustic furniture. They have a grace and charm that can quite never be matched with anything else. They offer a royal look that is a rare mix of simplicity and class.
Convenience
Sofa rustic tables provide a convenience like no other. The minute you walk into your house, tired and exhausted, you can drop off your stuff there and find them the next morning without any kind of hassle. They also make good spots for you to keep decorative items.
Finding the Right Spot for Your Rustic Sofa Table
The ideal spot would be somewhere near your sofa and this location is what makes these tables stand out. They can be used for storage or just a place where you can drop off your keys and bags. In fact, they can even be used as small workspaces or coffee tables, you can let your imagination run wild and free to come up with the perfect use and location.
Choosing the Perfect Material
Console tables are available in glass, wood and metal mainly. If you want the perfect rustic look, you can opt for wood. Wooden tables have a special elegance attached to them as they are carved into beautiful designs. There are also tables that are made from a combination of two or three materials. Avoid choosing plastic and go for a greener option like metal or wood.
Cleaning Your Rustic Possession
Since the table is most probably going to be placed against the sofa set, the chances of dust accumulation are going to be quite high. It is important that you clean it with a moist cloth at least once a week and let it dry before putting it to use again. Depending upon what kind of material the surface of the table is made up of, you can choose the cleaning agents.
Adding a rustic sofa table to your cozy living space is probably the best you can do to add to the charm of the area. Browse through different styles and find one that you think will be the best for you. You can also pick and choose accessories to complement your table and your space will be transformed into the perfect spot to hang out at any time of the day.