And unfortunately, you cannot just forget your old unfunctional heating oil tank. It is a bigger problem than a working oil tank. Risk of oils leaks and spills are always associated with non-operational oil tanks. That's why it becomes very important to remove them. And when it comes to oil tank removal, it should be left in the hands of professional oil tank removal companies in NJ.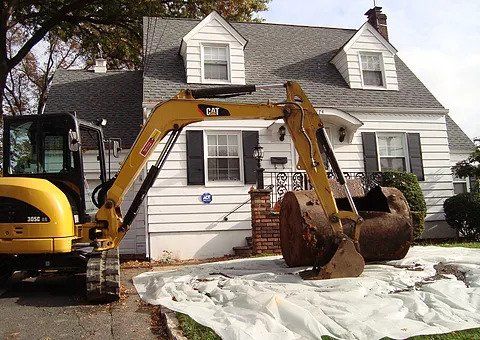 Removing an oil tank is not a complex process but, risks of spills are always associated with the tank removal process. Therefore, choosing the right oil tank removal company is very important. If you don't get it right, it can easily lead you to financial disaster.
Here are the five tips on how to find the right oil tank removal company:
1. Check license and certification
The first and foremost thing you need to make sure is oil tank removal contractor is licensed, registered and insured. Ask your contractor for the copy of license and other certifications. A valid license and proper certification ensure that the contractor is qualified, trained, insured, skilled and authorized to do the job. Make sure you choose an insured contractor because accidents may happen at the site. You won't want to pay for the things that you are not responsible for. Reputable oil tank removal contractors will not hesitate to show copies of license and certification.
2. Look for an experienced contractor
Ask your contractor for how long they have been working into the industry. Have they removed oil tanks in the past? Do they have hands-on experience to remove the oil tank safely or Are they bunch of self-proclaimed experts running an oil tank removal company? Look for a qualified oil tank contractor that has at least three to five years of experience in the industry. Make sure they have all the necessary equipment, tools, machinery, and team of experienced technicians to do the job safely. In any scenario, you won't want to bear the extra burden of oil leaks and spills due to manual errors.
3. Check reputation
Well, you have found the licensed, registered, insured and experienced contractor. But, have you found out whether your contractor is reputed? Check the online reviews and testimonials of past clients. It will give you a fair idea about the reputation of the contractor. Read reviews of past clients on various online business directories. Check out if there are oil spills, hidden charges or accident reported by clients. Reputed oil tank removing companies in NJ have consistent positive reviews. You can also check the Better Business Bureau's website to find out if there any complaints reported against the contractor you are choosing.
4. Get a written contract
When it comes to complex jobs like oil tank removal, it is always advised to get a written contract. There are many instances when oil spills occurred during the tank removal process, and the client ends up paying for additional tasks. So, to avoid last minute surprises, it is always in your best interest to get a written contract which tells you about the details of what is included and what is not. There are many things which are often not included in the tank removal contract such as sludge disposal, permit fee, and soil testing. So ask your oil tank removal company to provide a written contract.           
5. Compare prices
Well, there are many attractive quotes are available online but, when you get the detailed explanation of what is included in the contract, you will get to know there is no such thing as extremely cheap oil tank removal. Oil tank removal is a costly process. You can't get it done very cheaply. Even if someone gives you low quotes as per standard market prices, there will be hidden charges. It is not advised to hire such a contractor. Therefore, first, compare the services included in the contract and then compare the prices.
So these are the five tips you can follow to find the right oil tank removing companies in NJ.