Are you looking to dispose of your mattress? Perhaps you have bought a new one and don't have space for the old one. Or, the old mattress is no longer usable due to tears, rot in the stuffing, mildew, or some other reason. In any case, you want the mattress out, and you want to find a convenient way to get rid of it.
Some cities have a free pickup for mattresses and other bulky items as part of their regular trash collection services. However, you do have to maneuver and carry the mattress from out of your property to the curb on your own. If the mattress is too heavy and you have a bad back, this can be difficult to achieve. Furthermore, many city ordinances require you to put the mattress on the curb only on the pickup day. Otherwise, you might end up with a dumping citation and the prospect of paying a fine.
Instead, it might be more convenient for you to contact a company undertaking mattress disposal Austin.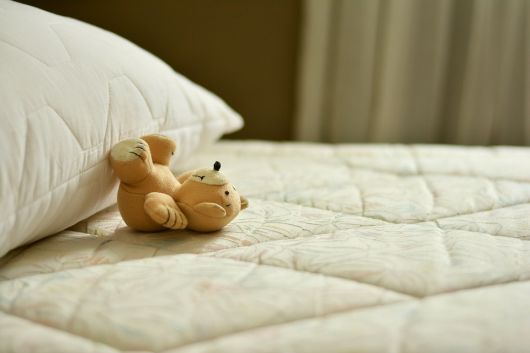 Finding Mattress Disposal Services Near You
A quick online search will point you towards numerous junk removal companies that can dispose of your mattress for you. Call at least three or four of these, and compare their pricing and services. Go with the one that offers the most convenience.
Ideally, you want a company with the manpower and truck capacity to remove the mattress from your home or commercial business premises. You also want them to dispose of it in a legally and environmentally acceptable way.
Top Reasons to Hire a Company Offering Mattress Disposal Services
They will do the heavy lifting
Just point the company crew to where you have the mattress, and they will haul it out. Even if you have multiple floors on your property, they can easily remove the mattress. However, you do need to make sure that they can access it easily. If they have to move aside a lot of your stuff to reach the mattress, they'll probably charge you extra for the additional work.
They have large vehicles for transportation
Even if you could carry the mattress to the curb yourself, you'll get into trouble if the garbage removal services refuse to take it. Additionally, most bulky mattresses won't fit into the back seats of regular-sized cars. You won't face this issue when you hire a company for mattress disposal in San Antonio, Austin, Houston or anywhere. Their large trucks can easily fit in mattresses of all sizes.
They will transport the mattresses to any selected location
If your mattress is in good condition and is reusable, you can donate it to a charity store. That way, someone in need can avail of it. The Austin junk removal company can transport it there for you. Or, they can take the mattress to a recycling facility where its materials will be removed, sorted, and reused to make new products. For mattresses that are in a very deplorable state, the company will find other, environmentally responsible ways of disposal.
A Few Things to Keep in Mind When Hiring a Mattress Disposal Company
They require upfront payment
The company crew will only move the mattress you've paid them to remove. If there are any extra mattresses that you decide to get rid of at the same time, you will have to contact the company and pay for them first.
They won't accept bug-infested mattresses for recycling
You should check the mattress to make sure that there is no bug infestation. If there are bugs in the mattress, you cannot send it for recycling or reuse. Instead, the mattress disposal company will take it to be treated for the infestation and then dispose of it in another way. By finding a local company for mattress disposal Houston, San Antonio, Austin or anywhere, you are ensuring that you are not contributing to the looming problem of overburdened landfills. Every year, millions of mattresses end up in landfills in the USA and give rise to a host of environmental issues. Consequently, there is a strong need to cut down on this type of waste. If you can't donate, give away, or sell your mattress, recycling it is the best, most eco-friendly option.