HVAC systems require proper installation, maintenance, and timely repair services to function properly for many years to come. To this end, it is important to hire only the best HVAC contractors for the job. Asking the right questions to the prospective contractors can help you find the right one for your specific requirements.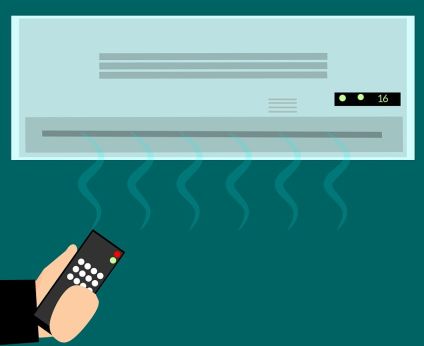 Consider these five questions to hiring the right HVAC contractor.
Question 1 –
Do you offer both residential and commercial HVAC services?
The work involved in residential and commercial spaces for installing HVAC systems can differ due to the size and the design of the properties. Commercial spaces require more extensive installation than residential properties. For the former, technicians often require to work around the pipes or pillars to install new systems without causing any damage to the property. So, when you want to hire a good HVAC contractor, you need to look for one experienced to handle the work involved.
For instance, if you are looking for HVAC contractors Houston for a commercial space then check the websites of leading companies or providers in the city offerings such services. Then check their experience and expertise for the job before calling them for further inquiry.
Question 2 –
Do you offer emergency repair services?
It is futile to hire a contractor who doesn't offer emergency HVAC repair services. Air conditioners or HVAC systems can stop functioning at any time of the day or night due to any minor or major issue.
If it is the middle of a hot summer day, you will need to call a contractor offering emergency air conditioner repair services. If the HVAC system in your office encounters a problem then you will have no option but to get it repaired immediately. So, it is vital that you hire a reliable HVAC contractor who offers all kinds of emergency repair services. You should be able to avail of such services all year round and any hour of the day.
Question 3 –
How do I reach you in case of emergency repair situations?
It will serve no purpose if contractors offer emergency HVAC services but you can't reach them in your hour of need. So, ensure that the customer service of the HVAC companies is really good before you hire one of their contractors for a job. Some reliable HVAC contractors ensure that their customers can reach them directly for emergency repair situations. So, inquire about it before you hire a contractor.
Question 4 –
Are you NATE-certified?
NATE stands for North American Technician Excellence. It is an independent certification body for HVAC professionals. The organization certifies technicians only after they clear stringent tests proving their industry knowledge. If a contractor is NATE-certified then you can ensure that you are hiring a professional with the right training and expertise for all things related to HVAC systems.
Don't be shy when inquiring about a contractor's professional certifications. Professional HVAC contractors are most likely to mention their NATE certifications on their websites because they know the significance of this information for potential clients.
Question 5 –
Is your business licensed and insured?
When a business is licensed and insured, it means added protection for your HVAC systems and property. If any damage occurs on a client's property by the contractor's company then it will be covered by the insurance company. It is an important factor to consider when hiring a contractor. It means peace of mind for both the service provider and the clients.
When a business is licensed, you can ensure that you are working with a legitimate enterprise. It means that the business owner or the service provider runs a genuine business that you can trust. When a business applies for a license then they have to provide the proper paperwork to the authorities for it. If a business has not complied with all the legalities of running an enterprise then the proprietor won't get a legal license to run the business.
So, when a business is licensed and insured then it means you are dealing with a genuine enterprise. By asking these five questions, you can find and hire the right HVAC contractor for your needs.