Septic tank cleaning is a very important task. It also needs to be carried out regularly. Failure to do so can lead to an overflow of the waste on your property. It can also lead to a septic tank system failure; requiring you to repair or replace it entirely. But it is not a DIY job. Septic tank cleaning is best left to professionals.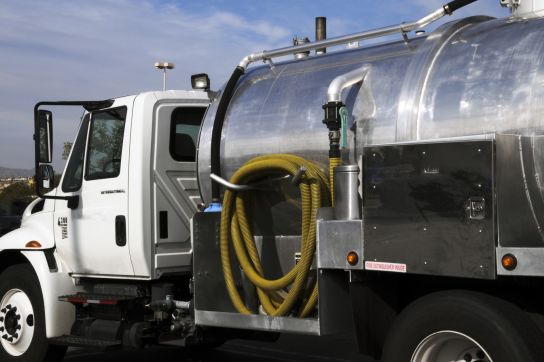 Here are four reasons to hire a septic tank pump out service.
Expertise
A professional septic tank pump out service will hire only trained and certified technicians. The technicians undergo further training on the job and learn the latest techniques required for septic tanking cleaning and maintenance work. A layperson cannot match the same level of work as trained professionals when it comes to septic tank cleaning.
Septic tank cleaning is a complicated job. It is more than just fixing a faucet or unclogging a drain. It requires handling toxic waste that accumulates in the septic tank for a year or more between pump out jobs. Wastewater from inside the home (kitchen, bathroom, laundry, and shower) collects in the septic tank. Removing such toxic waste requires proper training. So, it is best to hire a reputed septic tank pump out service in your area for the job.
Experience
Expertise is important but experience counts too when it comes to septic tank pumping. Experienced professionals can look into potential problems inside the septic tank while cleaning it. Cracks inside the tank can pose a threat as the waste can then seep out into the yard. If the cleaning work is not performed optimally then there is a risk of damage to the tank.
So, even if you learn how to clean the tank; without proper experience, you are likely to face issues while performing the task. Without proper experience, you may not be able to perform the pump out task adequately. Handling toxic and smelly waste without gagging only comes with experience.
For these reasons, it is best to hire professionals for the job who have the optimum experience in performing the task well.
Equipments
Professional septic tank services will have access to all the equipments required for the job. Septic tank pumping is not possible without the use of specialized tools. It is not something that you can perform using a wrench, plunger, or draining chemicals.
There are different equipments for septic tank cleaning, repair, and maintenance. Improperly using them can also cause injuries. It can also damage the tank. So, even if you are able to procure the pumping tool, it is risky to use it without proper training.
Septic tank tools are also expensive. So, it is not possible for everyone to buy them and perform DIY pump out jobs. It doesn't even make sense to invest in tools that you will need once in 1-3 years (even if you learn how to use them).
Safety
It is not safe to handle the septic tank without professional training. The toxic sludge can cause health problems upon direct handling. If you damage the tank while cleaning it, the sludge can flow out and damage your property. The overflowing wastewater can seep into the soil and contaminate the groundwater. So, it is best to leave septic tank cleaning to professionals.
Professional septic tank cleaners use protective gear while on the job. They inspect the tank for any risks before undertaking the job. If there are any cracks inside or outside the tank, they will ensure that those are taken care of first before the pumping work can begin.
Professional services ensure that your septic tank keeps functioning well. With regular pump out services, you can ensure that nothing untoward happens with your septic tank or due to it.
To end –
Before you hire a provider, it is best to inquire about their business license and insurance. Check if their business is bonded or not. Working with a bonded business frees you from the risk of payouts in case of accidents on your premises while a service provider (or their technician) is on the job. Such inquiries will help you hire the best provider in terms of expertise, experience, and safety protocols.