Using DIY clock movement kits can infuse new life into your quartz clocks. If your favorite quartz clock requires replacement due to a problem with its movement; it can be a bit heartbreaking. But replacing a clock isn't necessary if that is not what you want to do. If the problem is only with the clock's movement; there is a simple solution. You can easily use a DIY clock movement kit conveniently available with most quartz clock retailers.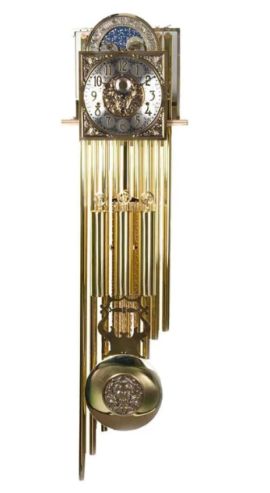 Buying DIY Clock Movement Kits
To use the right DIY clock movement kits; you need to know an authentic buyer for the same. Clock movement kits are made with precision and require immense expertise to produce quality work. So, you cannot buy one from just about anywhere.
First, check with the same retail establishment or an online store where you bought your clock from and ask them if they have DIY clock movements. Reputed retailers always stock authentic clock movement kits along with different types of clocks.
If the same retailer doesn't have the DIY clock movement kit that you need; inquire about it with other clock stores. You will need a clock movement that is compatible with the clock. Some clock movements become obsolete. So, you will need to use a new clock movement that will fit in the clock.
The ideal thing is to send an inquiry to the retailer of your choice with your requirement for the clock movement kit. Based on the clock's specifications, the retailer's representative might be able to offer you a solution. Even if the original movement is currently obsolete or not available with any retailers (for the time being); you can surely use other compatible clock movements in the clocks. Many clock manufacturers stop producing quartz movements of different kinds. So, you have no option but to use another movement in its stead. Some battery-operated clock movement kits work really great with even superior quality clocks.
Some points to note when buying clock movements –
Ensure that the sound quality of the chimes in the clock movements is excellent. You can even mount tiny speakers at the back of the clock or elsewhere in the vicinity. Using the speaker can further enhance the chime sound.
Most battery-operated clock movement kits can be used for both non-pendulum and pendulum driven kits.
You can buy different sounds in clock movements such as tubular bell and others. You can get melodies such as Ave Maria and Westminster Chime; two really popular sounds in most superior quality clocks.
Ensure that you measure the shaft length properly when ordering the clock movement. The new shafts should be as close to the ones you wish to replace for the perfect fit. If you are unsure how to properly measure the shaft; it is best to ask the retailer how to go about it.
Check if the pendulum and batteries are included in the kit. Inquire about all the components included in the clock movement kit before you buy it.
Check the warranty of the clock movement. A three-year warranty is quite good to have in new DIY clock movement kits. Inquire if the shipping cost is extra or if there is none.
Using DIY Clock Movement Kits
Using a DIY clock movement kit is quite easy given its name. You can easily replace the old movement with a new one by yourself. But you may need to make certain adjustments if you are replacing an obsolete movement. In any case; if you have a problem assembling any part of the kit, it is best to ask the retailer for guidance.
Reputed retailers or sellers of clocks and movement kits are always happy to help their customers by offering the right guidance for making the clock movements fit perfectly. They are also ready to assist their customers to find the right products in the first place. Before you begin to assemble the kit, inspect the contents of the package properly. Have you received all the clock movement kit components? Is there a problem with any of the movement components? In case of missing or broken parts, contact the retailer immediately.